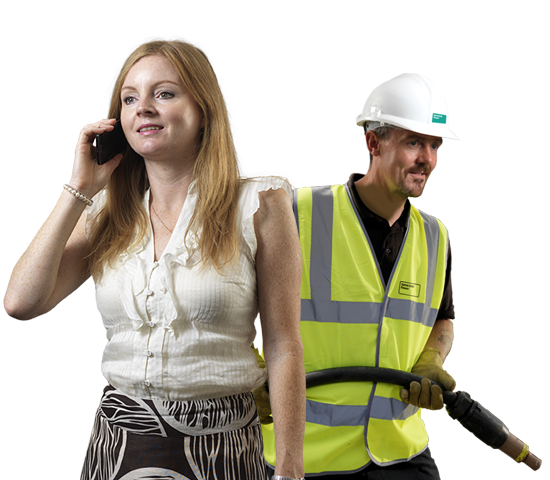 Better service - better response
If our efforts go unnoticed, that's just the way we like it. We're not here to make a song and dance about things. We're here to help you keep your promises and make your life easier. We provide genuine 24/7 call out, have a national network of depots and never cut corners with kit. These help our specialist staff deliver a superb service and respond to 85% of emergency calls within 2 hours.

A 'whatever it takes' attitude
Whether you need power on a city street or halfway up a mountain, we get it there. We gobble up problems, handle pressure, overcome obstacles and make things happen. Whether you have an emergency that needs dealing with right now or are planning for a future event, we'll help you keep the power flowing.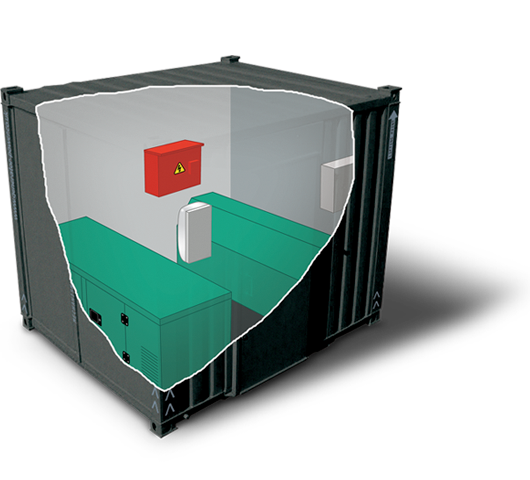 Purposeful innovation
We don't just generate power. We generate ideas. We pioneered the Powersafe and were the first to put generators on truck chassis to create emergency response vehicles. We were also one of the first to start using 4x4 refuelling vehicles. For us, trying new approaches has been a way of life for over 20 years.

Anywhere you need us
We get power where it's needed, when it's needed. Nine depots dotted around England, Scotland and Wales work together to help us respond quickly and efficiently. Plus, our range of specialist vehicles mean we can get to the places others can't. Providing power for isolated masts, construction sites, tight inner city streets, outdoor events and even offshore platforms are all in a day's work.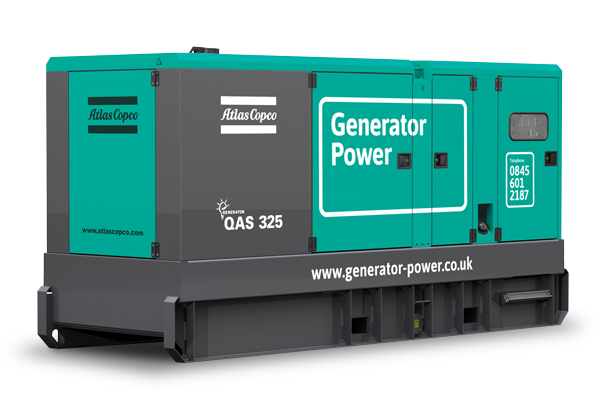 Specialist kit
Compromise. We hate it. To us, you're either using the best or you're cutting corners. That's why we only use reliable, durable, fuel-efficient Atlas Copco generators and high quality Western Global fuel tanks. It's also why we service our kit every 400 to 500 hours. We also make sure the limitations of off-the-shelf kit don't restrain us. If we need something bespoke to do a great job, we talk to our fabrication workshop and get it made to our usual exacting standards.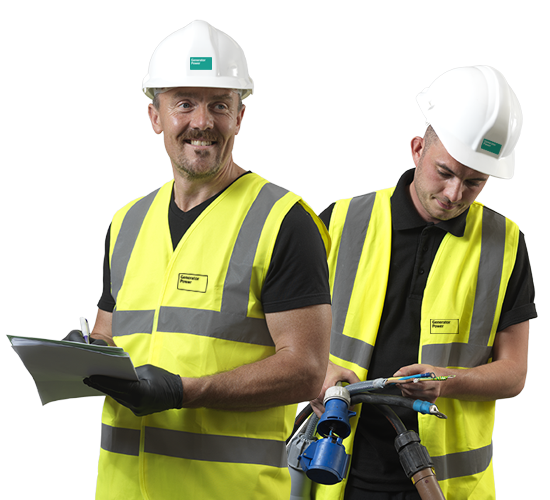 Specialist skills
Great kit is nothing without great people. So we work hard to attract and keep the best. Our team is one of the finest in the industry, with experienced, trained Synchronisation Engineers, Network Authorised Engineers, Installation Engineers, NECIEC Electricians and specialist High Voltage(HV) experts. When you work with us, you also get a single point of contact, plus a Special Project Engineer if you're tackling a large project.