The Challenge
A telecoms client who supports the emergency services, required a new solution to provide power to a remote site in mid-Wales.
They already had a generator on site but it was difficult to reach for any maintenance works and required regular visits to replenish fuel stock.
More importantly, the client was keen to implement a more environmentally-friendly solution whilst maintaining a reliable power source; essential given the nature of the end users.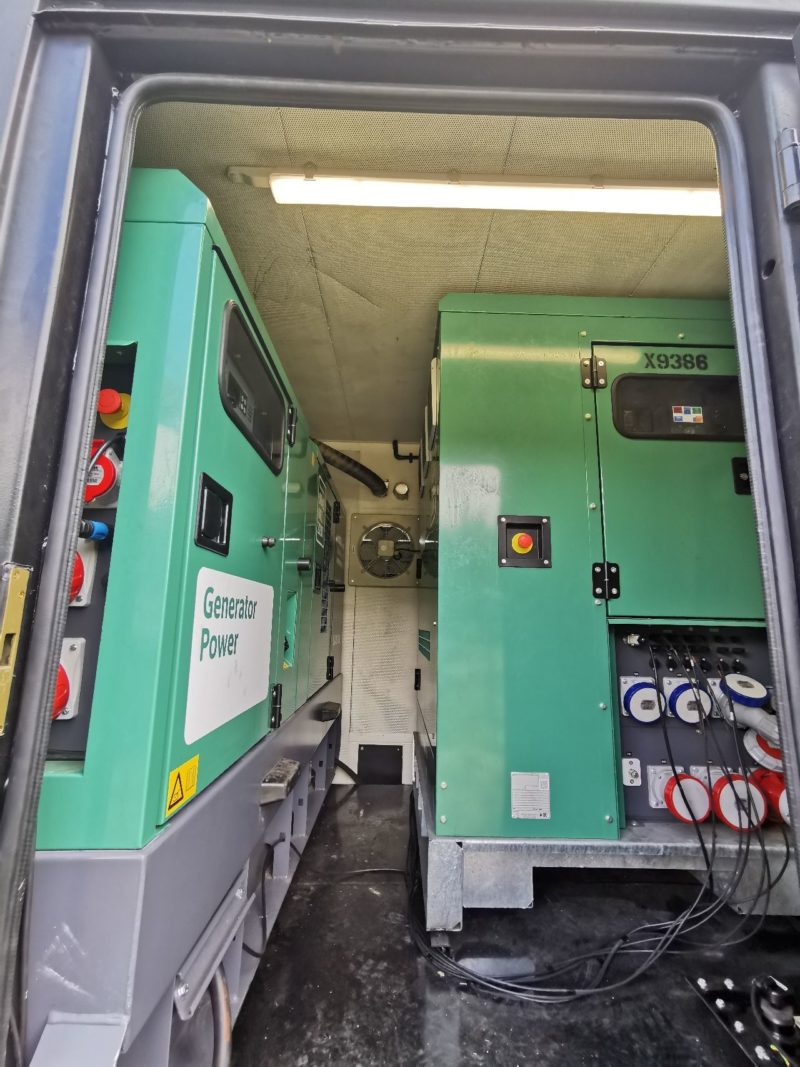 The Solution
To achieve the required outcome for the client, the Generator Power team came up with a bespoke solar hybrid solution.
Using a secure PowerSafe container, they reconfigured the interior to have a 2000 litre fuel tank in the floor with a 60kva generator on top alongside a ZBP-45 battery storage unit.
This was further enhanced with a 3kw solar array mounted on the top of the container, and another array to sit alongside the unit on site.
The unit was transported to site and set live on 1st July 2021 and in just one month of running delivered some impressive stats:
Number of days running: 37
Normal run hours for period: 888
Actual run hours for period: 00:11
Run hours powered by solar / battery hybrid power: 887.49
CO2 savings for period: 24,844.58kg
Fuel used in June (period prior to installation of hybrid unit): 760 litres.
Fuel used in July: None!
In addition the unit utilises HVO fuel – one of the cleanest fuels on the market – a synthetic, advanced renewable diesel alternative that eliminates up to 90% of net CO2 and significantly reduces nitrogen oxide (NOx), particulate matter (PM) and carbon monoxide (CO) emissions.
Not only has this 'green' power solution fulfilled the client's requirements for an eco-friendly generator, it has also saved them significant expense through fuel savings and site maintenance visits.
The client is now looking to roll-out the new solution across its network.